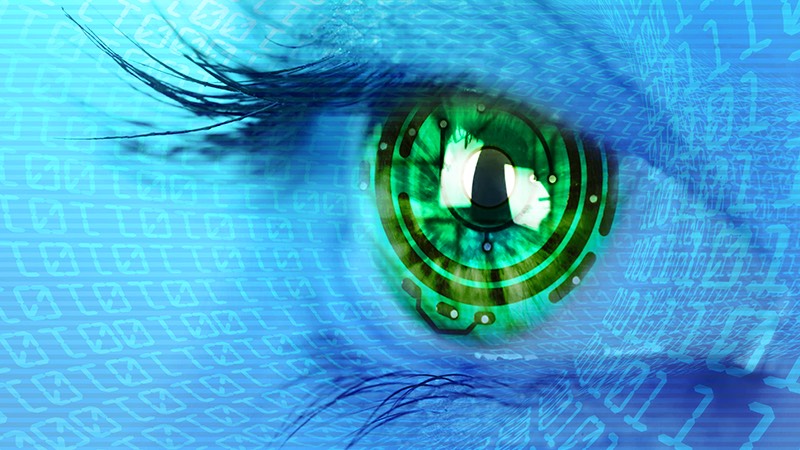 Today's business-to-business marketers have a full panoply of lead-generation channel options from which to choose, including advertising, email, content marketing, search, events, and telemarketing. And they all have their personal favorites.
According to Chief Marketer's "2018 B2B Lead Gen Trend Survey," 53 percent of business marketers from 205 organizations said email is their most productive lead-gen channel, followed by search and content marketing (44 percent each), live events (40 percent), and social media marketing (20 percent). Multiple other studies return roughly similar results when the "best channel" question is asked.
Nevertheless, some business marketers dispute entirely the idea of best channel, suggesting that other lead-gen elements are perhaps more effective. They include stressing customer interests before determining channel tactics, optimizing landing page destinations referenced by calls-to-action, and providing an intuitive, easy-to-use website experience that facilitates a subsequent sales call.
"Things like email and SEO can have a very significant impact on the types of leads you're capturing, but it's important to look not only at outbound channels but also inbound — those channels that customers themselves go to, independently and on their own in their purchase journey," says Martha Mathers, marketing practice leader at the research and advisory firm Gartner.
Inbound channels are vastly different from the outbound ones marketers consistently focus on. According to the Gartner study "Accelerating Digital Marketing Returns," the single channel customers prefer most throughout their buying journey is the supplier's own website, cited by 72 percent of the 750 business-to-business buyers polled. Search (70 percent), industry expert blogs (63 percent), social media (42 percent), and videos (38 percent) also rank high.
Mathers notes that people will go to a supplier's website very early in the buying journey, check in most often during the middle stage of consideration, and continue to monitor it straight through to a final purchase. That's the good news for suppliers.
The bad news: Less than one-third of customers actually find supplier websites helpful, according to Gartner.
"Most websites are built from the supplier's viewpoint rather than featuring the key activities that customers prioritize," Mathers says. "For marketers there is a huge opportunity to improve on that."
Focusing On What the Customer Wants
One company that is refocusing its lead-generation efforts on the customer is Dell EMC. In May, the supplier of data storage and hybrid cloud and data protection solutions embarked on a new marketing initiative that stresses an omnichannel, customer-centric approach.
"In the past we tried to generate leads by creating the best search plan, or the best event, the best content syndication, or telemarketing, or webinar, and so on," says Ana Villegas, senior marketing director at Dell EMC. "But what's important isn't how you want to sell, but what the customer wants to hear.
"We are letting the customers tell us what conversations and content they want to engage with, whether it's about storage, security, or IT transformation," Villegas adds. "We'll analyze it and give them the content they need throughout the funnel, regardless of channel."
While Dell EMC's corporate website remains key, all other channels have their place, depending on customer interests and initial points of contact.
For example, the company's personalized ads based on viewers' previously authenticated engagement drive viewers directly to the DellEMC.com website. Retargeting tends to direct prospects to offline, digital, or physical relationship-nurturing efforts. Meanwhile, targeting via ads on third-party publisher sites might drive prospects to place a phone call or fill a lead form, among other things.
"Lots of companies differentiate between digital content and in-person contact, but we found that that strategy isn't particularly effective," Villegas says. "Most buyers don't think about being online first and in-person later. They're constantly turning to digital, but use it while talking to a rep."
Another marketer who firmly believes in his corporate website as the essential buyer channel is Kiel Jared, global director of digital marketing with the event marketing company GES.
"Keep in mind, it has to be visually stunning, with buttons and content relevant to the visitor experience," Jared says. "It's not about stuffing your website with keywords; it has to be a complete experience to get people to convert."
GES deploys a range of the usual technologies to attract prospects to its landing pages, and serves them appropriate content based on such things as whether they've been to a GES-managed event before, or what industry events they're most interested in. For example, if a visitor's digital footprint indicates he/she has previously been to an insurance event, insurance-relevant content will be served up.
"What you need is an ecosystem of content that feeds the machine," Jared continues. "We're exploring how to serve content to visitors proactively when they come to our site, using an omnichannel approach."
Meanwhile, Jared is also exploring ways to engage with visitors in real time, including through a recently launched live chat feature that incorporates account-based marketing and proactive chat, and has a live agent available to support sales inquiries. Recognizing the benefits of dynamic engagement in real time on the GES website, his goal is to "mirror an analog experience in a digital world."
Finding the Analog In the Digital
With the supplier website as the key inbound channel, optimizing the visitor experience is key. While GES and other companies are serving personalized content to visitors, and thinking about live chat to lend the human element, still others are using chatbots to emulate the analog experience in digital form.
To drive prospects to its web pages, crowdspring, a company that creates corporate identities, logos, and web and product design, publishes blogs two or three times a week as well as short videos on its YouTube channel, and distributes an email newsletter. Once a prospect visits a landing page, an artificial intelligence chatbot engages with the visitor, and prequalifies him for the ultimate handoff to sales.
That initial digital "conversation," informed by the prospect's predetermined persona, gives the company a head start in initiating a live conversation, says Ross Kimbarovsky, founder of crowdspring.
"Most websites are built from the supplier's viewpoint rather than featuring the key activities that customers prioritize. For marketers there is a huge opportunity to improve on that."
— Martha Mathers, Gartner
"Previously, we would send emails to prequalified leads, but despite the efficacy of email marketing, real-time connections are still better for the prospect and for us," Kimbarovsky says. "Once we understand the customer's need better via the chatbot interaction, we can quickly, seamlessly, and in real time connect the prospect to our support team for a consultation."
It's clear that marketers are less concerned these days with the most effective channel, and more focused on ways to drive prospects into a nurturing system. Real-time conversational interfaces are useful as a key way to engage with and qualify prospects.
"The oldest trick in the book is to send prospects to a landing page and engage them with content," says Pierre Custeau, VP of product management of Eloqua at Oracle. "Chatbots allow for a conversation in the moment. With a conversational interface, you have the ability to capture an interaction a little bit more.
"If you think about the consideration stage, you don't want to put real people behind every interface because it would be too expensive," he adds. "Something like a chatbot is an intermediate solution. The technology shows promise."
But chatbots, like all technology, come and go. Who knows what tomorrow will bring? If customers most prefer to engage with a supplier's website throughout the buying process, what are the abiding considerations marketers must make to assure that the experience is rewarding and engaging?
"What we have found is that those companies that provide material that helps website visitors move forward in their buying journey get better quality deals," Gartner's Mathers says. Whether it's spreadsheets, calculators, or content, "the type of information that will capture a lead is different from one that progresses that lead," she says.
Mathers recommends that marketers first think what customers themselves are trying to do, then "over-research" their website and laden it with material that aids visitors the most.
"Helping the customer first and pushing your solutions second is more likely to get the outcome you want," she says.