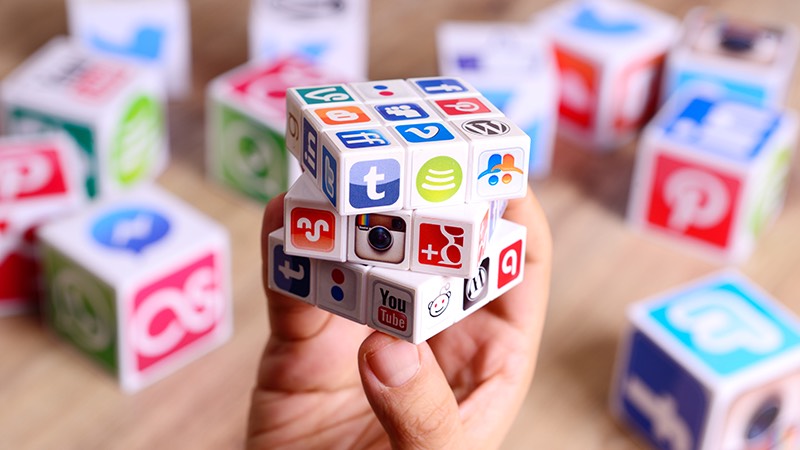 It has been 15 years since LinkedIn debuted as a fledgling and unique job site. Later morphing into the leading business-to-business social media marketing channel, LinkedIn opened the door to what would become a multiplicity of social platforms, including Facebook (launched a year later, in 2004), YouTube (2005), and Twitter (2006).
Yet, while more B2B companies are increasingly integrating these four dominant channels into their overall marketing plans, some wonder if it's truly paying off in real marketing performance metrics.
"I've been in social media for almost a decade trying to encourage big advertisers to move dollars to some of these platforms, and it's been like pushing a boulder up a hill," admits Sam Olstein, global director of media and learning innovation at General Electric. "For so long I'd hear that buyers don't make any decisions about things they read on Twitter or Facebook. And I agree, it can be hard to say you'll reach everyone you want to reach on these platforms. But I believe there absolutely is a role social can play in B2B."
The Nielsen CMO Report 2018 bears out Olstein's positive assessment. Of the 165 marketers surveyed from January to March 2018, 79 percent said social media is "extremely" or "very important" as an effective digital media channel, followed by search (73 percent), online video (63 percent), and email (59 percent). Mobile video, online/mobile display, and the nascent over-the-top/connected TV followed, in that order.
However, ambivalence remains. Only 48 percent of marketers surveyed by Nielsen were "somewhat confident" that they can accurately quantify the ROI of digital media, and 26 percent lacked confidence in their digital media metrics.
Seeking Social Marketing's Sweet Spot
While the uses of social are varied, the medium's perceived value appears to be coalescing around three major attributes: as an adjunct to other channels and campaigns (search, events, branding); its influence on top-of-the-funnel lead generation; and the metrics it provides on engagement and sentiment that weren't available before.
Despite its 15-year pedigree, social media marketing still offers plenty of innovation, as GE has found. This year, the company wanted to boost awareness of additive manufacturing, which focuses on the 3D metal printing of sophisticated aviation and aerospace components, so it turned to Bloomberg's new video live-stream reporting service, TicToc.
As it turned out, the launches of Elon Musk's SpaceX rockets have been particularly popular on the TicToc Twitter feed, so GE decided to include an additive-printing pre-roll message to an upcoming launch. The results were powerful: the company netted 45,500 views at the peak of the live stream, and 3.46 million views across all TicToc and GE channels, Olstein says. In addition, GE's Twitter Moment generated an engagement rate of 2.28 percent, with 48,000 opens.
"It's thinking about contextual alignment with messaging for a new GE tier-one business, to expand our reach to those we want to talk to, and pull in people who are inherently interested in the benefits of additive manufacturing in aerospace," Olstein says.
How Social Reinforces Other Channels
Social media also plays an increasingly important role as an adjunct to other channels. For the cloud-based enterprise resource planning company Oracle NetSuite, this is particularly true in driving registrations for its webcasts and events. The company has found that registration numbers can rise dramatically with strong social messaging.
"Webcasts and events are important parts of our marketing engine," says Ranga Bodla, head of industry marketing at NetSuite. "Just two or three years ago we may have seen a couple of extra registration points coming from social, but now we could see up to 20 percent of event registrations coming from those channels. LinkedIn, of course, is big but we're surprised that many are coming from Facebook."
This year NetSuite used LinkedIn and Twitter to promote the webcast series Amazon — Friend, or Foe? to manufacturers, retailers, and wholesalers. "Of course the topic is of interest, given Amazon's disruptive influence," Bodla says. And, thanks to an increased investment in social, Bodla says the company has seen attendance for its Amazon-focused webcasts more than double since last year.
The degree to which social works in tandem with other channels, particularly events, is eye opening, according to the 2017 "B2B Marketing Trends Report," by the marketing services company Informa Engage. Of the 475 companies surveyed, 71 percent said they rely on social media marketing, followed by events (69 percent), print ads (59 percent), banner ads (57 percent), and content marketing (52 percent).
Among the largest companies in the sample, 83 percent said they used events and 72 percent leveraged social media, again more than any other channel. Content marketing (68 percent) informed both channels. More than half of enterprise marketers also relied on custom video content.
Social platforms are also the main distribution method for content marketing, well ahead of email, websites and other owned channels, YouTube, and paid placements via external partners, the Informa Engage study found.
Determining Social Media Marketing's True Worth
Because various marketing channels can create a fog of data that's hard to parse, it can be difficult to give a particular channel its due. Social may be particularly prone to this, says Adam Hutchinson, head of marketing at the social lead-generation marketing company Socedo.
"What we've discovered is that social media can have a direct impact of anywhere from 10 to 20 percent of the organic traffic being driven to a website," he says. "Much of what we ordinarily think of as organic search is actually coming from social."
"What we've discovered is that social media can have a direct impact of anywhere from 10 to 20 percent of the organic traffic being driven to a website."
— Adam Hutchinson, head of marketing at Socedo
Microsoft is a Socedo client. An analysis of Microsoft's lead attribution process found that the company misidentified 11 percent of its leads as coming from search when they should have been attributed to social media. Another Socedo analysis of marketing automation platforms revealed that 60 percent of leads were undervalued because prospect engagement on social media was not accounted for.
"What we're seeing successful brands do is a 'first-touch, last-attribution' model, which can track social media in a marketing automation platform," Hutchinson says. "You just need a way to hook up all the social media handles of your audience to your marketing automation leads, perhaps with tools like Oktopost or Hootsuite."
While the future of social media is unclear, some channels are providing business marketers with new ways to reach prospects and customers. For example, Facebook and Twitter now offer live video streaming; LinkedIn is getting aggressive with multiple updates to its Sales Navigator platform for sales teams; and Instagram debuted a long-form video hub to compete with YouTube and Snapchat Discover.
"To me, this reinforces the importance of creating and producing compelling content that people are interested in engaging with, because they are choosing to engage and share the content, as opposed to it being pushed to them," Bodla says.
Content Remains King for Social Engagement
However, third-party data gleaned from social media actions is coming under increasing pressure thanks to the European Union's recently implemented GDPR rules. As a result, companies' own first-party opt-in data is becoming more central to their marketing efforts.
Marketers who use social media to prioritize meaningful, authentic interactions with their audience will win in the new data-protection environment, experts say. That may well mean using content that exists within the social network itself, such as live video, interactive chats, or infographics.
"This type of content provides real engagement with buyers on their terms, which is the starting point for permission-based marketing," Socedo's Hutchinson says. "We'll see more marketers optimize for social engagements in the short term in order to drive traffic that will convert to an opt-in page in the long term."