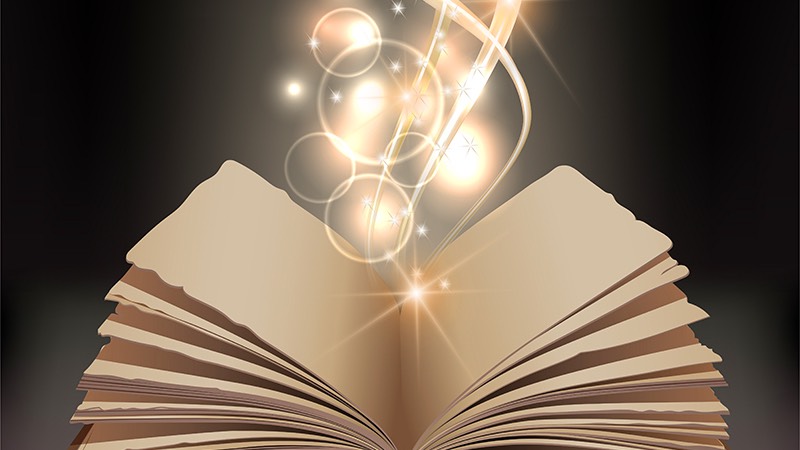 Four years ago, the marketing team at Lincoln Electric, a Cleveland-based manufacturer of welding equipment, recognized the warning sign. Industry trends saw companies losing more than 50,000 welders every year to retirement and attrition, says Craig Coffey, director of marketing communications for the company, adding, "We realized we can either compete for a diminishing customer base or we can try and create some new customers."
The company made a bold decision to launch a new print and online magazine called ARC (as in arc welding) that would share inspiring stories about how people use welding in the real world. A recent issue featured a story about Motorcycle Missions, an Austin, Texas-based organization that helps veterans suffering from PTSD by having them build motorcycles. Lincoln sponsored a recent build during which its products were used.
"ARC helped us say, 'We've been telling you for 100 years that welding is dark, dangerous, and dirty, but it shouldn't be that intimidating, so here are some fun stories about people who are successful at it and use it in their daily lives,'" Coffey says. "Those stories register for our customers at an emotional level. A lot of their buying decisions are made not just because of what a company makes but because of what a company stands for."
Each quarterly issue of ARC also includes how-to articles, case studies, and other content that subtly creates interest in Lincoln Electric's products. The magazine reaches 100,000 readers and has helped Lincoln Electric expand into a range of new markets.
"It's become a breakthrough medium, considering most people get nothing but junk in their email these days," Coffey says. "It's been wildly successful. It cuts through the clutter."
ARC is an example of how strong storytelling can help business-to-business brands stand out in an increasingly crowded marketplace. Yet, while roughly nine out of 10 B2B marketers already produce content marketing, those accustomed to churning out self-serving sales collateral still struggle with bringing content to life, says Robert Rose, chief strategy officer at The Content Advisory, the consulting and education group of the Content Marketing Institute.
"B2B enterprises are now functioning as content factories," Rose says. "The key is how many are successful with it. And there the answers are still discouraging. Few [companies] actually take the time to develop a strategy and centralized approach to content production."
Here are five tips for crafting compelling, story-driven content that resonates with customers and pulls them toward a sale.
1. Choose a Theme
GE is one of the world's most ambitious companies when it comes to marketing through content. In recent years, the company has created and produced media ranging from an original sci-fi podcast to a science TV show produced by Ron Howard. "We've done just about everything you can imagine," says Andy Goldberg, chief creative officer for the Boston-based company.
Not surprisingly, GE's B2B content relies heavily on storytelling. A recent article on GE Reports, a company-produced news site, tells the story of a Swiss engineer who was amazed to achieve unprecedented efficiency with his company's GE-made wind turbines by leveraging GE-made 3D printers. By focusing on this one person's experience, the piece cuts through technical jargon and creates a sense of connection and curiosity.
"B2B brands shouldn't think they have to market to other companies as 'boring-to-boring' but rather 'business-to-human,'" Goldberg says. "At the end of the day, people are people. The facts and figures are important and helpful, but it has to lead to a story, it has to lead to a purpose, and it has to be something that is valuable."
Key takeaway: Having a clear sense of brand purpose is an essential starting point for developing a comprehensive content strategy and an underlying theme for content. Everything that comes out of GE, for example, supports a larger story tied to the company's brand purpose.
"We focus on content that tells the story of why GE is here and the impact it has on people's everyday lives," Goldberg says. "It's always about improving lives, about lifting people up to 35,000 feet, and bringing them home safely. Those principles are key to everything we do."
2. Choose Central Characters
All great stories center on characters, and story-driven marketing content is no exception. Most businesses already have a trove of characters: their customers. John Deere, for example, has produced a series of videos featuring heart-warming stories about ranchers, horse trainers, high school baseball teams, and other all-American customers that use John Deere tractors, leaf-blowers, and other industrial equipment.
"Research in cognitive psychology and neuroscience has shown that people tend to project themselves into stories," says Frank Rose, faculty director of the Executive Education Program in Strategic Storytelling presented by the Columbia University School of Arts and its Business School. "The more we identify with the main character, the more a story is likely to have an effect on our opinions and beliefs. For marketers, rather than try to make a case for their product or service, it's usually better to develop a story with identifiable characters that people can relate to. This is a way of driving the message home."
Key takeaway: Invite customers to share their stories as part of a content marketing strategy, says Alan Schulman, chief creative and content officer at Deloitte Digital. "When IBM said, 'Let's build a smarter planet,' they invited you to join them and participate in that story," he adds. "Sometimes those customer stories are sitting with corporate communications or PR from people who've written in and said, 'Here's how your product or service has really helped my business.'"
3. Know the Audience(s)
Like all good advertisements, stories are particularly effective when they are personalized or made relevant to each specific audience. This also makes it easier for people to imagine themselves in the story. Today's technologies allow companies to personalize content in ways that are more meaningful.
For example, Deloitte Insights, the professional services firm's thought-leadership site, might develop a series of content centered on a high-level topic like the "Future of Work," but then customize articles for different industries — and even accounts. The site also uses cookies to understand user preferences and display content based on past preferences.
"We connect up content marketing with account-based marketing (ABM)," Schulman says. "It's a matter of getting content and storytelling connected from a wide appeal to an industry appeal and then to an account-based appeal."
Key takeaway: Brands can adapt stories for different media, including video, podcasts, and even data visualization. One of Deloitte's recent successful pieces of content was a data visualization that allowed health plan and pharmacy benefit managers to understand what types of opioid preventive services are available in counties across the U.S. "Data is beautiful, and data can tell its own stories, particularly if you make it interactive," Schulman says. "We look for opportunities to tell compelling stories with data visualization."
4. Create a Storytelling Culture
While the craft of storytelling can be learned, many organizations struggle to get past self-oriented marketing because it feels risky to move away from the hard sell. "If there is a word that we see more often than not that summarizes the challenge with content marketing in B2B, it would be 'culture,'" Robert Rose says. "Every single year in CMI's B2B research, we see 'commitment to the process,' and 'investment in team' as two of the largest challenges to content marketing as a strategic function."
One approach to creating a content-driven culture is to enlist client-facing people in the storytelling process. Deloitte Insights, for example, features stories written by the company's own practitioners, who share their perspectives around key issues and topics in the marketplace.
"It's not brochures or fact sheets," says Amy Bergstrom, audience development lead for Deloitte Insights. "It's the backbone of our client-facing professionals' experience."
Deloitte has a content team that supports the practitioners with storytelling essentials like breaking a story up into pieces or using real-world examples, and they help translate the content to be appropriate for different social media channels.
"Not only do we publish the core piece of thought leadership on a particular topic," Bergstrom says, "but we will also develop a constellation of content around that piece — the main article, a podcast, an infographic, a video, other ways for our audience to consume that content."
Key takeaway: Just as many companies have benefitted from "design thinking," an organization can adopt "story thinking" to hone their approach, Frank Rose says. "Executives are learning to use design methodologies to apply to all sorts of problems and issues that they have. They can benefit in much the same way from adopting a storytelling mindset," he adds. "It's kind of a group mindset situation, finding the narrative in your organization and your products and customers, and learning how to bring that to the center."
5. Know the Moral of the Story
There is a reason Aesop's fables have lived on for centuries: the most effective stories leave the listener walking away with a "moral of the story," a nugget of wisdom, something to think about, and, if the storyteller is lucky, something they will share with other people. For example:
Lincoln Electric: welding is fun and valuable and easier than people think

Deloitte: its people have insightful perspectives about issues that matter for their clients' businesses

GE: its products are improving the world
"At the heart of every great story is an argument, a point of view that makes people want to believe and care about something different," Robert Rose says. "Great storytelling is not just relaying facts, it's making people care about the facts. As B2B marketers, we have to be willing to be wrong for some people. We have to have a point of view about the world and industry that we live in."
Key takeaway: Focus on creating a content strategy that leaves room for more storytelling, and begin an internal conversation about the kinds of stories the company could generate to pique interest in products and services. Remember, it's not about the company but about telling a tale interesting enough to make the audience want to keep the conversation going. "Especially in B2B, you can't get by on fluff," Frank Rose says. "Ultimately, the goal is a change in the attitude of your audience."