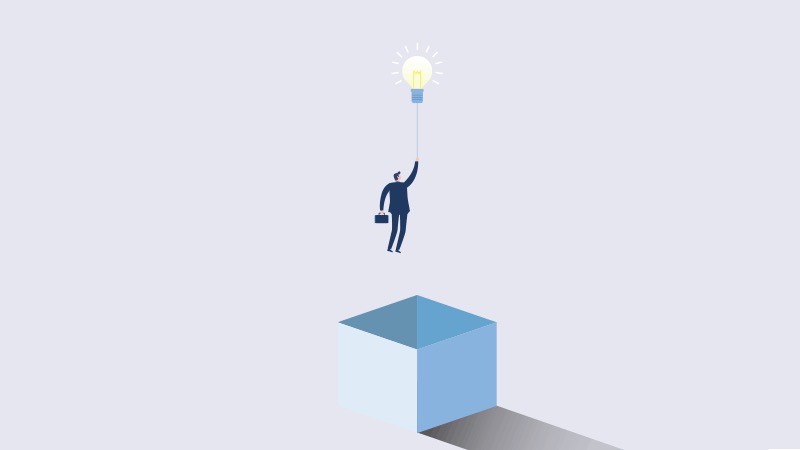 Pizza brand Domino's recently sent vehicles into neighborhoods around the country — not delivering pizza, but fixing potholes. The company's marketing team has launched a national effort to partner with cities and repair potholes in local streets, based upon the insight that Domino's carry-out customers need support in getting their precious cargo (i.e., pizza) home safely.
"Part of the brief was, how can we be doers and not talkers, and go out and help our customers in some way?" says D'Arcy O'Neill, a creative director at CP+B, a global ad agency based in Boulder, Colo., that supported Domino's with the campaign. "Potholes are a big problem, and they do mess up the pizza. That insight led us to this work."
At first, the team struggled to convince city leaders of the merits of their idea. "They were worried we'd be giving the impression nationally that their roads were bad," O'Neill says. But after convincing officials in Bartonville, Texas — where they leveraged the support of a town administrator nicknamed Pizza Mike for his fondness of pizza — other cities jumped in. Domino's is on track to fill potholes in more than 20 cities, and the company has generated mountains of positive PR and social media buzz along the way.
"The response has been fantastic," O'Neill says. "Having our work talked about is our No. 1 goal, and it was pleasantly surprising how quickly people started talking about this. It was a perfect complement: Everyone loves pizza and everyone hates potholes. Those two things together worked well to create a lot of buzz and shareability."
Domino's Pizza is filling in potholes in 20 cities across the U.S. to help ensure a smoother and safer ride for those carrying home takeout pizza. Domino's Pizza/YouTube
The Domino's campaign is a model of how marketers who think beyond screens and bring their brands into the real world in unexpected ways can stand out in a saturated media landscape. "The average consumer is so overwhelmed with marketing and advertising, and they're very wary of fakeness," O'Neill says. "You can't just create a couple spots and put them on TV and expect people to believe in the brand; that's an outdated way of thinking. We fundamentally believe that in order to create something that people can relate to and care about, you have to do things out in the real world."
New Locations, Same Brand Values
When Montage Health, an insurance and health care provider based in Monterey, Calif., wanted to build a brand presence in its local community, it turned to San Francisco–based creative agency School of Thought to develop surprising and provocative ways to "reward" customers for embarking upon healthy activities. "There are so many pictures of smiling doctors shaking hands, we wanted to have unexpected pats on the back for people," says Tom Geary, founder and executive director at School of Thought.
The agency is working with a local grocery store to hang Montage Health–branded signs over the vegetable section with a message saying, "Good job reaching for those greens." It also enlisted volunteers to wear Montage Health shirts and offer water and congratulations to people completing a hike on a nearby trail.
Geary emphasizes that the effort was not simply about generating attention, but about using creative tactics to tell a bigger story about health care in the region. "The surprise and delight approach is important to us," Geary says. "It stands out, and it's more heartfelt when the message is right and hits you with surprise. The trick is to make sure the activation isn't gratuitous; if you can tie it to the brand's values, then it's great for everybody."
Key Takeaway: Flexibility is key when it comes to unorthodox placements. School of Thought originally wanted a congratulatory sign at the top of a hiking trail, but permits proved difficult to secure. Instead it ended up using the brand-shirted volunteers. "It's great whenever you can have clients get behind these unorthodox approaches," Geary says. "We always advocate to our clients to be arresting and distinctive. There's just so much competition."
Finding Captive Audiences
The emerging world of the Internet of Things is creating all sorts of new opportunities for advertisers to reach consumers in unexpected places. Consider VODXS, a bathroom sink faucet with a built-in screen that detects when a person steps up to wash their hands and then delivers a targeted message fed through a programmable ad network.
"It's unlike any other advertising medium out there," says Scott Brown, chairman and CEO at VODXS. "There's no noise, no clutter; it's very focused. You have to look at that faucet. People do not look behind their backs when they're washing their hands."
VODXS faucets can be wrapped with a branded decal or a sponsor's logo, according to the company, and more than 1,000 units are already in use at venues like Caesars/Harrah's Casino Group and the Newseum in Washington, D.C. Because the faucets include a digital component, impression volume and engagement can be tracked to determine return on investment. They also offer the potential for a multisensory experience. For example, a soap brand trying to promote a lemon-scented version of its product could use an image on the screen to stimulate the olfactory connection.
Key Takeaway: The growth of digital out-of-home (DOOH) marketing will bring the power of targeted, programmatic advertising to all kinds of spaces and, in a world where it can be hard to get people to look away from their mobile devices, marketers have to be creative to find captive audiences. Brown says VODXS can put hyper-targeted advertising on its faucets that is conducive to the environment. "It's a patented unique space, on the clean side of the bathroom," he says.
Match the Medium to the Message
Brands should identify locations where their message will leave a particular impression. For example, when Attack! Marketing, an event and field marketing agency based in Portland, Ore., wanted to find creative ways to promote an insurance firm, it worked with ski resorts to place ads on ski lifts.
"The messaging was along the lines of 'you never know,'" explains Christian Jurinka, CEO of Attack! Marketing. "It begged the question, 'Are you covered?' It's a short, fun way to connect with your target audience in places where they have a few moments, and they have some time to absorb your message…. It's about coming up with an appropriate campaign that has an authenticity level and speaks to the particular environment that you're in. If you're going to do a ski lift ad for insurance, you don't want to be talking about insuring your boat. It has to be relevant."
To promote a client's beverage brand, the agency used a repurposed ice cream cart to serve up cold beverages to disc golfers, who (unlike traditional golfers) are not used to having a drink cart come around. "It gives people the opportunity to experience the brand in an authentic way, and gives them an opportunity to taste the product," Jurinka says. "If you're just advertising where everybody else is and doing what everybody else is doing, you're competing for those same eyeballs, that same sphere of influence. We all know what happens in that instance is that people get blinders on and they stop seeing what you're doing."
Key Takeaway: Measuring the effectiveness of a non-traditional out-of-home campaign can be challenging, but Jurinka notes that messaging can incorporate hashtags, promo codes, or other digitally trackable methods to help gauge consumer response. More important, though, is finding a twist that is likely to connect. "I've seen Dr. Scholl's and Zappos advertise on the bins that you use as you go through security at the airport," Jurinka says. "Those are the things that are starting to happen more regularly, and they are interesting. That's the whole point: it's something that is interesting and catches your eye."
Taking Risks
When the National Geographic Channel wanted to promote a new docudrama series called Killing Lincoln, the company enlisted GoGORILLA MEDIA, a New York City–based guerrilla marketing firm that stuck promotional stickers on $5 bills — right on top of Abraham Lincoln's portrait. "When you buy a drink and get change, the bill will have the ad on it," says Heather Corrigan, VP of Sales at GoGORILLA MEDIA. "The sticker peels off, so we're not defacing the currency."
Putting ads in unexpected locations can help brands win added attention. Above, examples from campaigns by GoGORILLA MEDIA that have included the innocuous defacement of money, toilet paper, and projecting video onto the sides of buildings. Courtesy of GoGORILLA MEDIA
GoGORILLA MEDIA is an example of an agency willing togo all-out to generate exposure for clients by placing creative in places where people aren't expecting it. The agency's past efforts have included advertising on coffee sleeves, coffee foam, drink coasters, disposable wipes, toilet paper, and projections on buildings. They recently helped Viceland prompt Emmy voters to vote for a particular TV show by placing thousands of fake parking tickets on cars in targeted locations around Los Angeles.
The degree of provocation is limited only by the client's tolerance for brand risk: in 2011, GoGORILLA MEDIA set up a mobile truck with a dancer performing on a dance pole to promote Spirit Airlines flights from Los Angeles to Las Vegas; the taglines on the truck read, "Take me home for $9" and "I go both ways for $16."
"A lot of our clients want to see word-of-mouth, things that have a viral impact," Corrigan says. "If you find an unusual way to connect with your consumers, it is actually going to have a greater emotional or longer-term impact on that individual or that core group."
Key Takeaway: Brands should make sure their marketing is provocative, but also on the up and up. Corrigan notes that while the firm is "guerrilla" in nature, it gets permits when necessary, and it tries to ensure that its methods do not leave a lasting trace. For example, it uses biodegradable chalk for street stenciling. "A lot of clients will say, 'We want wacky!' But then they end up doing something more mainstream," Corrigan says. "We tell our clients there's a risk, but there are risks in life…. I have clients that come back time and time again because they see the results."
Unusual Suspects
From escalators to manholes, brands have tried all sorts of creative locations to place their creative. Here are a few potential placement opportunities that marketers might not yet have considered:
Theme park rides. Most amusement parks and theme parks allow outside companies to advertise within their gates. Walt Disney Parks and Resorts has a long history of partnering with outside brands (think of the Enchanted Tiki Room Presented by Dole or the Honda-sponsored Autopia ride). The Six Flags chain of parks has an extensive network of digital and traditional out-of-home placements available to catch the eyes of park-goers waiting in lines.
Video games. In-game advertising is a way to weave your brand into a player's experience. In the game Alan Wake, produced by Remedy Entertainment, the title character can even stop and watch a Verizon ad on a television. Companies like Rapid Fire boast that they can help brands capture the "highly elusive gamer demographic" with real-time integration, fixed product placement, or branded games.
Baggage carousels. Oregon's Seven Feathers Casino Resort found a clever way to market to newly arrived tourists: Partnering with the nearby Rogue Valley International-Medford Airport, the company painted the baggage carousel to look like a giant roulette wheel.
Car advertising. A service called Wrapify pays people to wrap their cars in advertising; brands can receive real-time data about impressions based on GPS, cell data, and traffic information.
Restrooms. Part of the "indoor advertising" domain, public restrooms represent an opportunity to get the attention of target audiences. Uber, for example, uses restrooms to message to people who may need a ride home. Beware, however, that not all in-restroom advertising is a good idea: "We've done things like branded urinal cakes, but I don't think I'd recommend that," says Christian Jurinka, CEO of Attack! Marketing. "The consumer is basically peeing on your brand." 
— C.K.